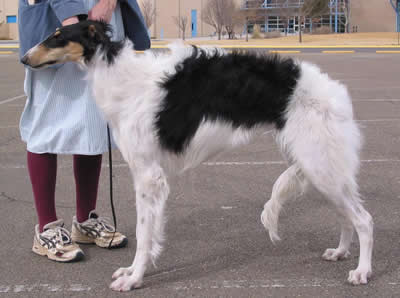 Del Sol Sundancer
Dob 5-24-05 DC Del Sol Lord of the Dance JC LCM GRC CD X Ch Del Sol Sunbird of Wyvern JC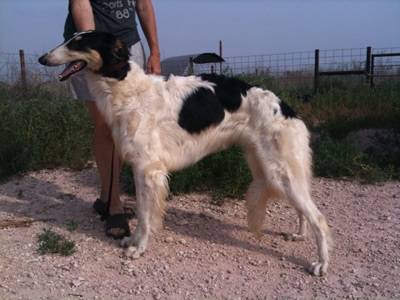 Del Sol Dance Triumphant JC
Dob 11-14-07 DC Del Sol Lord of the Dance SC LCM GRC CD Ch Del Sol Firefly FCh WB at RMBC specialty 9-09
Intact bitch, show quality Full dentition, scissors bite, dark eyes ASFA certified.
Del Sol New Mauser
Dob 1-2-05 DC Del Sol Lord of the Dance JC LCM GRC CD Ch WindnSatin I Am Legend JC FCh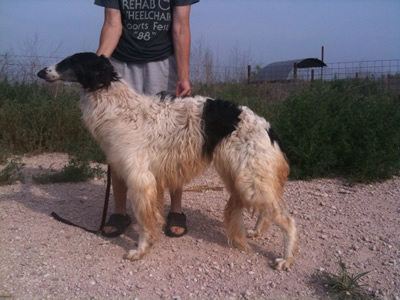 Del Sol Tag Heuer
Dob 11-21-05 Del Sol Black Talon FCH GRC X Ch Del Sol Dragon's Firesprite JC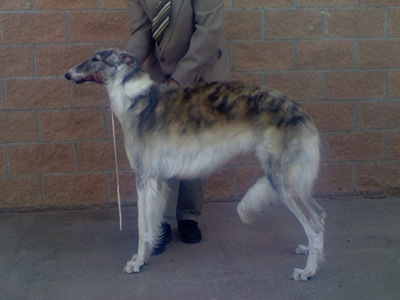 Del Sol Siren Song
Dob 11-20-05 Del Sol Safari Fire JC LCM X Ch Katz Cayenne del Sol
Intact bitch. Came back to us in May 2010 due to unexpected death of owner.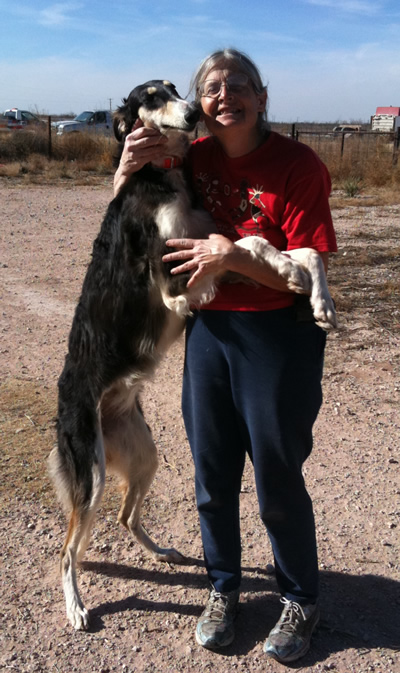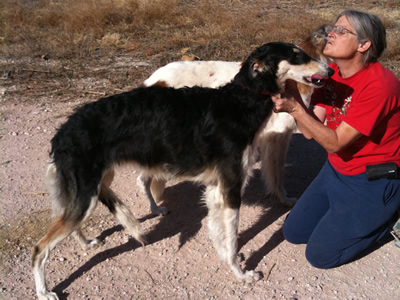 Del Sol Julie
18 months old
Intact bitch. Call for details.
Susan Van de Water, MD, PhD
PO Box 4766
Midland, Texas 79704
(432) 570-0373
borzoidelsol@yahoo.com